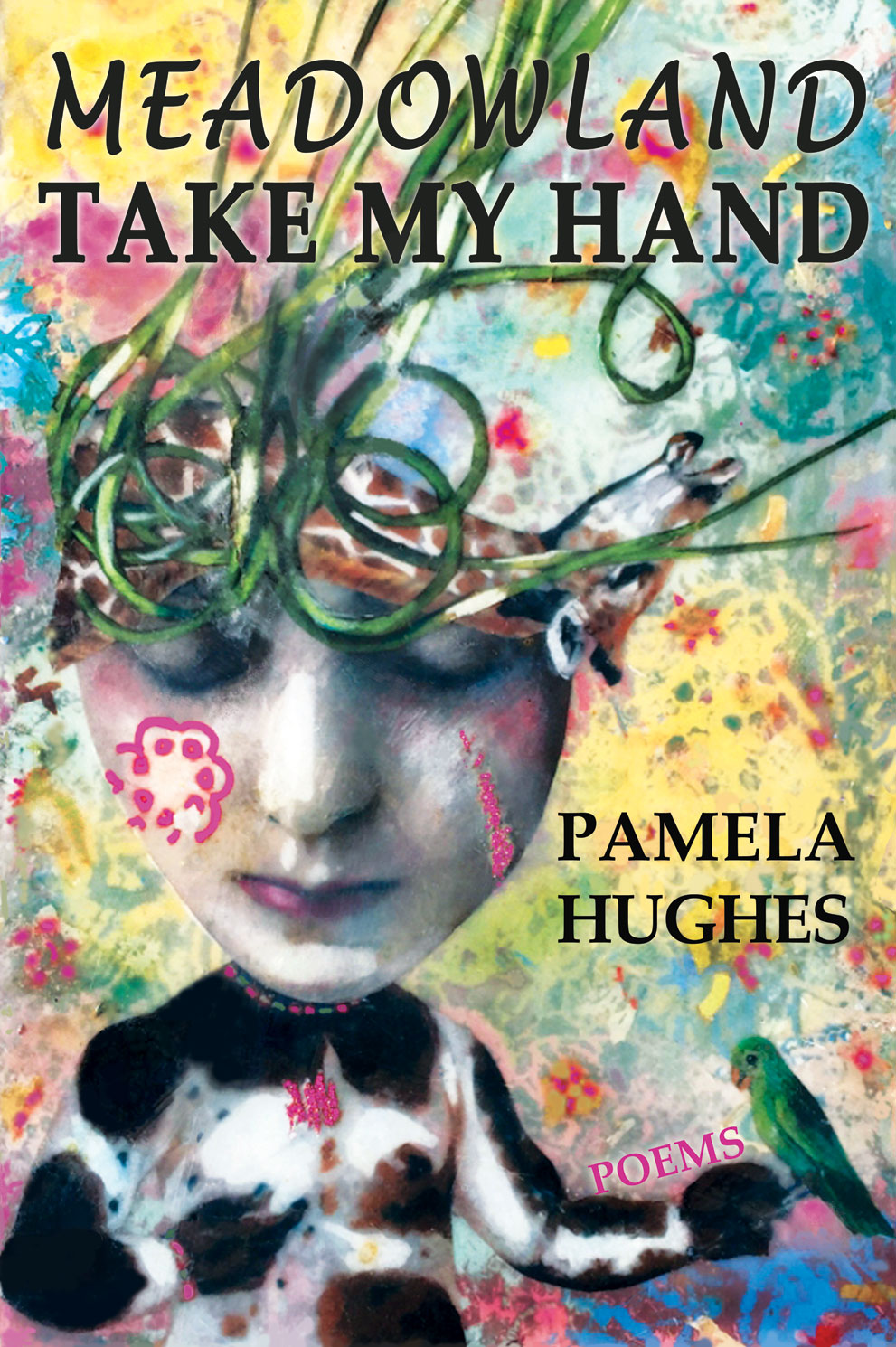 There's a place in New Jersey, hemmed in by highways and humongous landfills, where a paddler can disappear into winding waterways lined by tall reeds and be immersed in a garden of eden blessed with choruses of bird songs, skim around a swishing grove of cattails and abruptly stare up at the Empire State Building, looming in the Manhattan skyline.
This is the Hackensack Meadowlands, a place where Pamela Hughes grew up playing in the dumps and falling in love with wildlife in marshland. Returning as a creative writing professor, she discovered the poetry of transformation.
"How does a meadow move you?" Hughes writes in Meadowland Take My Hand, her eco-poetry collection published by Three Mile Harbor Press. "I rustle and glide/ like a low swooping bird,/ seeking nothing but the welcome of distance,/ wild streaks and strands/ of phragmites and birch boughs,/ the unbowed salve of green."
Spend some time in this place, walking on the duckboards or a wildlife trail near the Meadowlands Environment Center in Lyndhurst, and nature reclaims you.
"And you are revised/ like the sky after a thunderstorm—/ slim summer segment of newly rinsed air/ or the thread of a rainbow … When you turn to glow,/ you are revised/ on the edge of the suburban wilderness," Hughes observed in a recent reading sponsored by the Teaneck Creek Conservancy at the Puffin Cultural Center in Teaneck.
In an interview in Huffington Post, Hughes said "As a poet, I've found that the environment has been my best muse so far. Being grounded in place helped me create my poetry collection … I had no intention to write a book of poems about the meadowlands, but when I immersed myself in the actual place—the physical landscape of the Meadowlands—the book began to write itself."
Lamenting the loss of so much of this natural wonder to suburban housing developments, shopping centers, industrial hubs, a massive sports complex and malodorous mountains of trash, Hughes notes in the preface to her poetry collection: "As a poet I ask, what palliative grace can be summoned with poetry? What medicine to heal? This narrative and lyric hike asks: how do we honor the land instead of turning it into another strip mall?"
Besides deploying poetry as conservation campaign banners, Hughes invites adventuresome folks to explore the infamously polluted, glorious remains of the Meadowlands.
An engaging place to start is Overpeck County Park, a reclaimed landfill transformed into a refreshing playground, rowing center and bird sanctuary just off the NJ Turnpike exit for Teaneck and Leonia. Bald eagles sometimes hang out there in the cottonwoods. Another memorable experience is to join a kayaking, canoeing or pontoon boat trek through the Meadowlands organized by the Hackensack Riverkeeper out of

Laurel Hill County Park

in Secaucus.
"If I had a wish," Hughes writes, "there would be mandatory play-in-nature programs for adults and teens where they would have to roll in it, lie in it, leap over it, run their palms over blades of grass, bark and stone. It's hard, as kids know, not to appreciate and like the one you've played well with."